I cannot tell you how many pieces of clothing I have stained with oil or ruined during a leisurely Sunday afternoon baking muffins, a late night brownie baking session, frantically baking a last-minute birthday cake or running back and forth into the kitchen while hosting a get-together. After a while I finally learned the importance of a great apron, so my clothes are no longer covered in flour like this...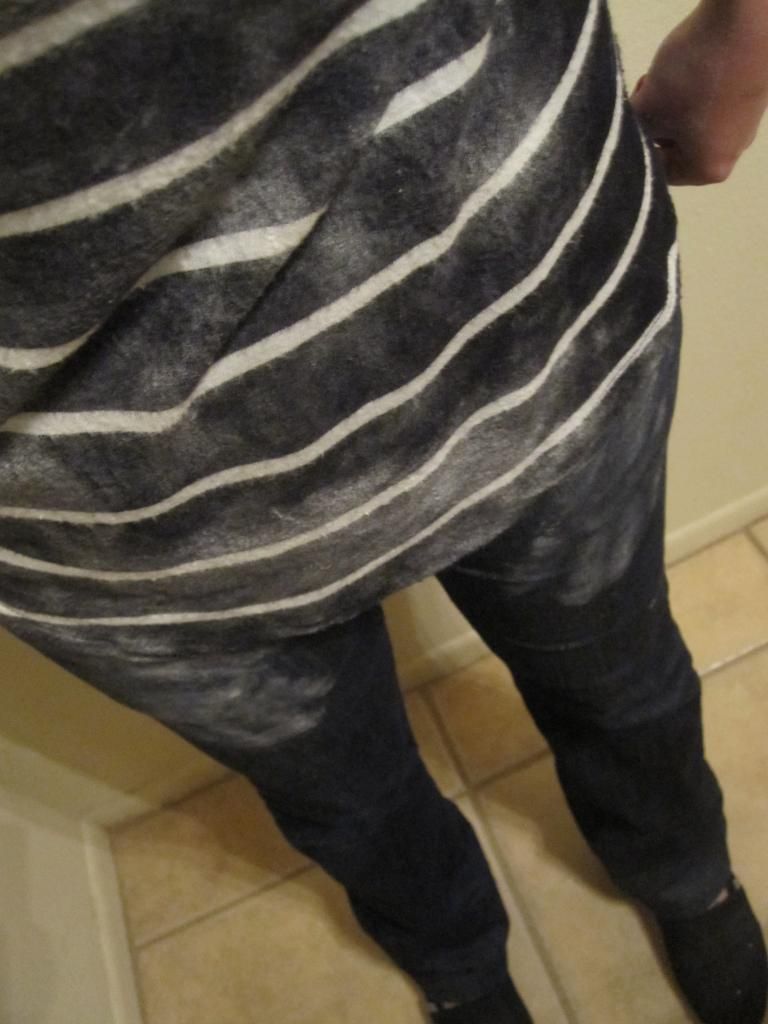 For my casual baking days I can almost always be found in a great pair of black leggings, a white tee and a cute apron. I couldn't help adding a pop of sparkly gold flats and accessories which can transform your look into an outfit by replacing the apron with a cute denim jacket and you are ready to go! (Please excuse my obsession with sneaking bows into just about every outfit possible.)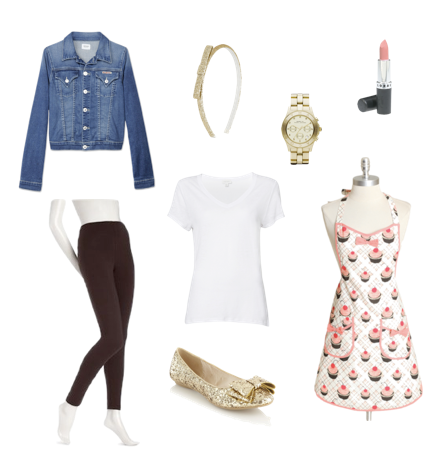 Or, how about a dressy look for when you are hosting a party? You can look cute while preparing before guests arrive, or while dashing in and out of the kitchen. If you are anything like me, you are forever filling the bowl of chips, heating up fresh batches of appetizers and wiping up spills throughout the night. A simple pair of black tights, a classy black dress and flats are the perfect base outfit to adorn with cute accessories! I couldn't help but add some pearls and my trademark bow ;)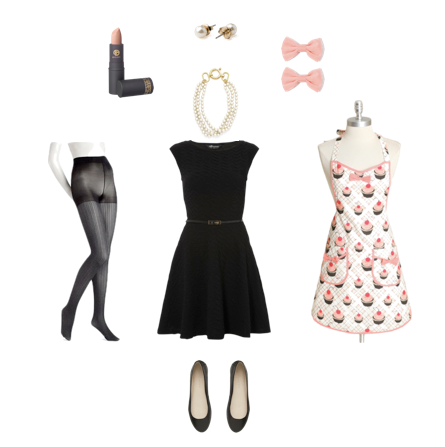 It is seriously so easy being a "doll" in the kitchen ;) I had so much fun creating these cute little outfit collages and they are so "do-able". I try to stock my closet with simple basic pieces that I can dress up with accessories or pops of color, like a great red lipstick or pair of hot pink flats.